Welcome to Beekman
Overview
This neighborhood of beautiful townhouses — Irving Berlin used to live here — and grand co-ops is only a few square blocks big. Because the neighborhood is so small, the number of Beekman Place apartments for sale at any one time, whether co-op or condo, is limited — but the Beekman area is worth the wait. The neighborhood centers on a two-blocks-long Beekman Place, with grand buildings like One Beekman Place, a co-op with a garage, and an Olympic pool. It contains what some believe to be New York City's grandest and best apartments.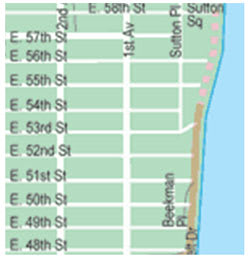 Like its big sister Sutton Place, this tranquil enclave in the East Fifties is known as much for its spectacular river views as its classic East Side apartment houses. Recent condo buildings include the Beekman Regent, a nineteenth-century landmark turned twenty-first-century modern condominium, and the limestone Grand Beekman (which offers a garden court as well as a fitness center with a sauna).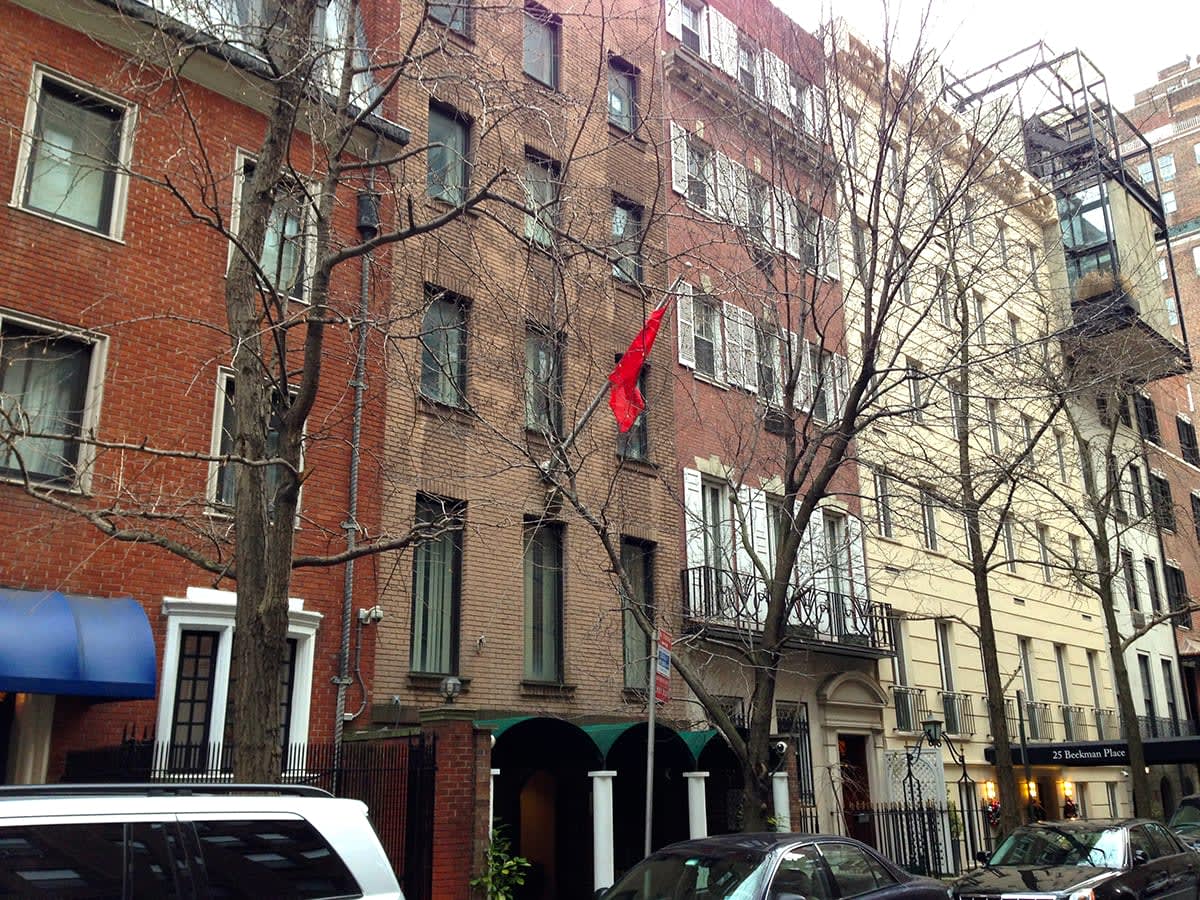 Once a staging area for the British during the Revolutionary War, Beekman Place offers a wide range of townhouse architecture, including a celebrated glass townhouse designed by modern architect Paul Rudolph, a true pioneer of green building well known for his work in Florida. It's truly a special enclave.
Beekman Boundaries
Midtown on the East Side from the East River to First Avenue, 48th Street to 52nd Street.
Subway Stations
6 to 51st St. | E, V to Lexington Ave.-53rd St.
Schools
Icahn Charter School 4
P.S. 59 Beekman Hill International
The Beekman School
Cathedral High School
Attractions
American Federation of Arts
Japan Society
The Lipstick Building
Seagram Building
United Nations