Welcome to Central Park South
Overview
Central Park South is narrow, but it packs a punch: for three blocks there are co-ops and condos offering perhaps the most famous views of Central Park — trees framed by the skyline of Central Park West on one side and Fifth Avenue on the other. Whether you're looking for a full-time pad or a doorman pied–terre, venerable hotels such as the Plaza and the Ritz-Carlton are now offering condominium residences for sale; neighboring Columbus Circle buildings like the Time Warner Center have similar stunning luxury properties for sale and for rent, so bring your telescope.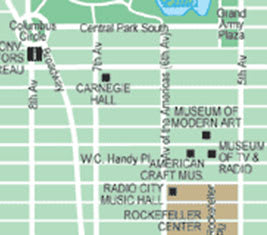 The lifestyle in the Central Park South area is ridiculously convenient, with Time Warner Center offering tree-top views, exquisite dining (Thomas Keller's Per Se), shopping (Hugo Boss), and entertainment (the Frederick P. Rose Hall Jazz Center). If you want an echo of old New York, you'll hear it in the clip-clop of horse-drawn carriages making their way through the Park.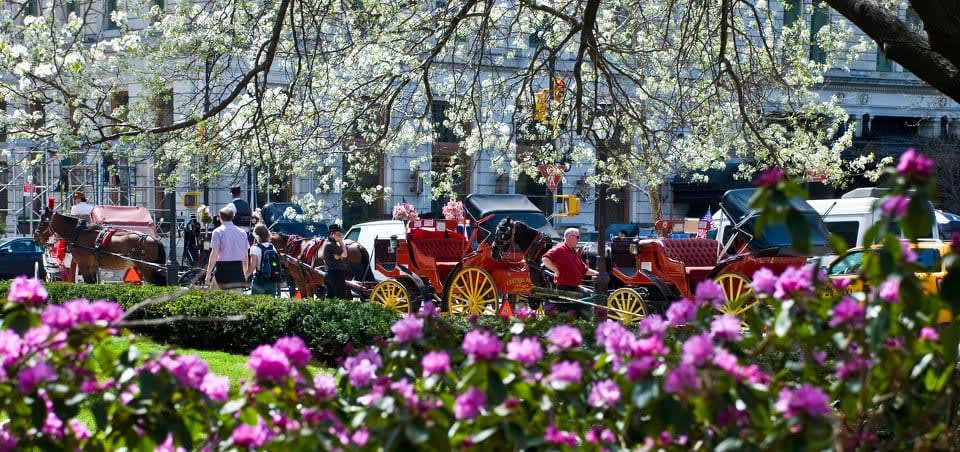 In addition to the quiet of Central Park itself, one of Manhattan's top urban sanctuaries is near Central Park South in the plaza of Columbus Circle, where a monument to the Italian explorer is nestled inside a 99-jet fountain. While many of the historical buildings offer modern amenities such as parking, it's also just blocked to the corporate headquarters of Midtown, the artistic offerings of Lincoln Center, and the newly-redone Museum of Modern Art.
Boundaries
Midtown Central, 59th Street from Fifth Avenue to Eighth Avenue, and environs
Subway Stations
1, 2, A, B, C, D to 59th St.-Columbus Circle | N, Q, R, W to 57th St.
Schools
P.S. 111 Adolph S Ochs
P.S. 35
High School For Environmental Studies
Food And Finance High School
High School Of Graphic Communication Arts
High School Of Hospitality Management
Independence High School
Landmark High School
Manhattan Bridges High School
The Facing History School
Urban Assembly School Of Design And Construction
Sacred Heart Of Jesus School
Attractions
Central Park
Frederick P. Rose Hall Jazz Center
Heckscher Playground
Artists Gate Flower Bed
Wagner Cove Wollman Skating Rink