Welcome to Chelsea
Overview
The newest Chelsea news – and some of the hottest condos for sale – are on the Far West Side, where the south section of the High Line, an elevated park has been created from an abandoned railroad track. The modern development will be great for walking, and the ribbon of green will be a pleasing view for many a Chelsea apartment.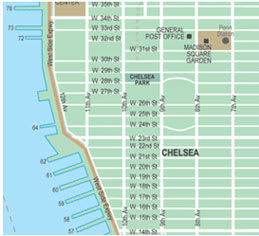 The vibrancy the new park brings is typical of Chelsea, the area running from 14th Street to 34th street on the West Side. Much of the area is a historical district full of 19th-century townhouses; but there are also cutting-edge art galleries for you to get your culture fixed, as well as restaurants galore.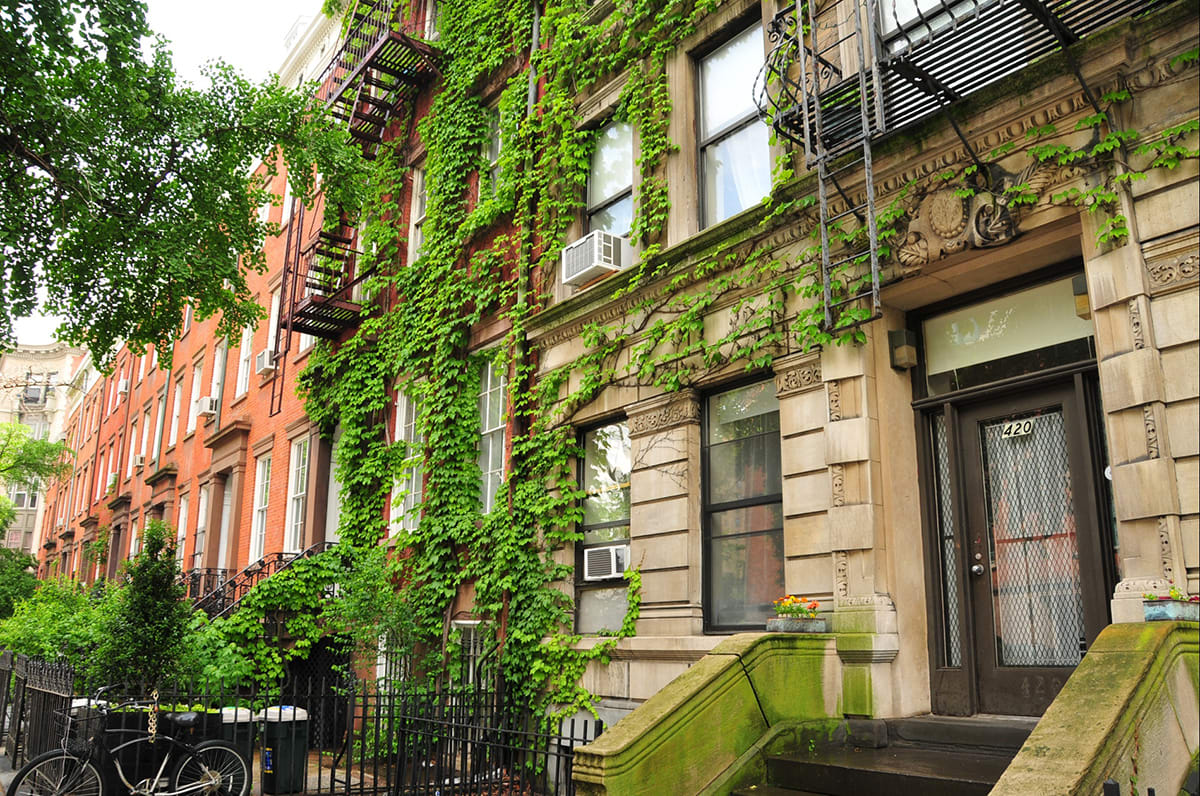 If prewar co-op apartments are your thing, one of the most architecturally distinct is London Terrace, a 1929 development that runs the entire block from 23rd to 24th Streets West of Ninth Avenue. This giant Chelsea complex includes a common garden, a pool, and nearly 1,700 units in luxury co-ops (known as the Towers) and doorman rentals (known as the Gardens.)
In other parts of Chelsea, old industrial spaces have been transformed into alluring floor-through lofts, with apartments boasting high ceilings and plentiful windows. For play, the sports complex Chelsea Piers offers a place to play basketball, go bowling, or even work on your drives.
Chelsea Boundaries
Chelsea stretches from 14th Street to 34th Street between the Hudson River and Sixth Ave.
Subway Stations
N, Q, R, W to Union Sq. | F, L, V to Sixth Ave. | 1, 2, 3 to 14th St. | A, C, E, L to Eighth Ave.-14th St. | 1 to 18th St. | 1 to 23rd St. | F, V to 23rd St. | R, W to 23rd St. | C, E to 23rd St. | 1 to 28th St. | R, W to 28th St.
Schools
P.S. 11 William T Harris
P.S. 41 Greenwich Village
Nyc Lab Middle School For Collaborative Studies
Bayard Rustin Educational Complex
Humanities Preparatory Academy
James Baldwin School-A School For Expeditionary Learning
Legacy School For Integrated Studies
Liberty High School Academy For Newcomers
Nyc Lab High School For Collaborative Studies
The High School Of Fashion Industries
City & Country School
Corlears School
The Lorge School
Winston Preparatory School
Guardian Angel School
Nazareth Nursery
Xavier High School
Attractions
Chelsea Piers
Chelsea Flower Market
Gallery Hopping
Joyce Theater
The Kitchen
The Museum at the Fashion Institute of Technology
Upright Citizens Brigade Theatre