Welcome to Clinton
Overview
In a formerly low-rise area just west of the Theater District lies Clinton, one of Manhattan's newest hot spots – you can find everything from sprawling renovated lofts to the Orion Condominium, a luxury high-rise tower which boasts some of the best views in the city (and free breakfast for residents). But the Clinton area is also home to charming row houses, some of which are quant-looking historical walkups that might house Broadway's Next Big Thing. Clinton co-op and condo dwellers find that the rents are affordable, and the transportation is great, with access to Penn Station, the Port Authority, and the Times Square subways.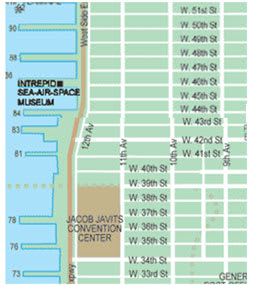 The West Thirties are home to some of Manhattan's newest luxury rental buildings, such as Hudson Crossing and Emerald Green, while the West Forties offer river view apartments such as the just-built Silver Towers, whose 1,300 units and a public park practically make a high-rise apartment city within Clinton itself. Although these luxury apartments often offer health clubs, pools, and patios, one of the draws for Clinton apartment dwellers is the riverfront, which offers opportunities for bicycling, jogging, and kayaking. Another is Ninth Avenue, a Midtown West restaurant row that draws both pre- and post-theater crowds to its trattorias, cafes, grills, and steakhouses.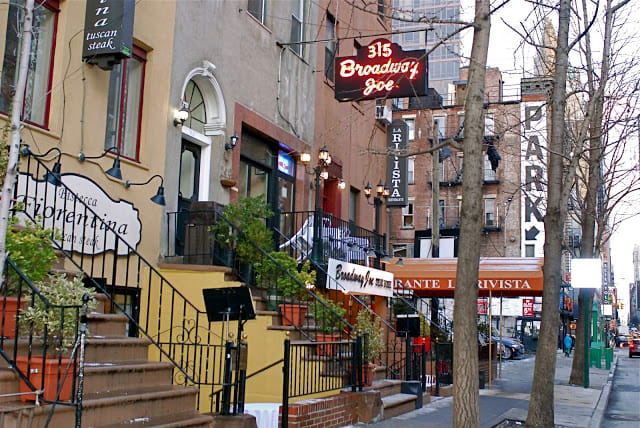 Boundaries
From 34th Street to 50th Street, and from Eighth Avenue to the Hudson River.
Subway Stations
A, C, E to 34th St.-Penn Station | A, C, E to 42nd St.-Port Authority | C, E to 50th St.
Schools
P.S. 111 Adolph S Ochs
P.S. 35
High School For Environmental Studies
Food And Finance High School
St. Thomas Choir School
The Geneva School Of Manhattan
Sacred Heart Of Jesus School
Attractions
Harbor Tours
Hell's Kitchen Park
Hudson River Park
Intrepid Sea Air & Space Museum
Clinton Community Garden