Welcome to East Harlem
Overview
Rich in history and residential charm, the diverse East Harlem neighborhood offers those in search of a new apartment or townhouse plenty to peruse. Housing stock runs the gamut from row houses to studios, from one- and two-bedroom co-ops to renovated tenements. A big draw here in East Harlem is space – apartments often come with a dining room, an outdoor garden, or even parking. Large rental complexes like Hampton Court (complete with gyms, garden decks, and retail shopping) are now being joined in East Harlem by luxury condos offering views of the East River, the George Washington, and RFK (Triborough) Bridges.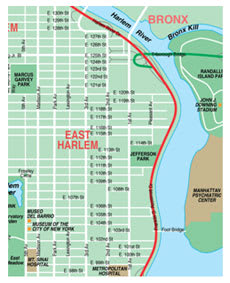 East Harlem's cornucopia of food, culture, and lively street life reflects its history. From the exclusive Rao's Restaurant, founded in 1896, and Patsy's Pizzeria, established in 1933 in part of Old Little Italy, to modern-day bodegas and botanicas, shopping and dining in this neighborhood continue to evolve even as the Uptown apartments do. On the artsy side of East Harlem, provocative murals by celebrated artist James De La Vega – some commissioned, some not – dot the neighborhood and the living legacy of Salsa greats continues at venues such as Creole, a jazz/supper club, and Orbit, a bar/restaurant that hosts open mic nights in its jazz and cabaret schedule.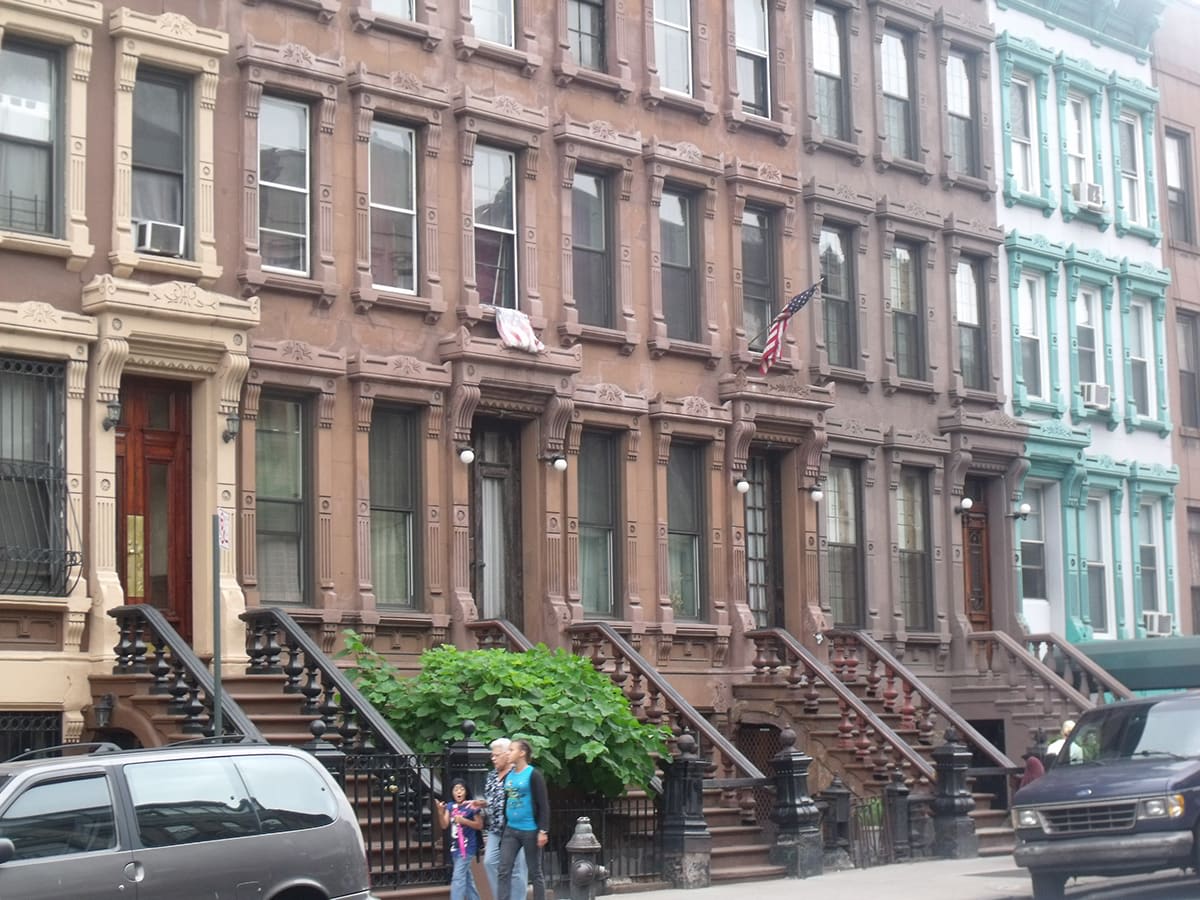 The East River Plaza on 116th Street off the FDR Drive recently opened with everything you want to stock your home from Target, Marshall's, Best Buy, and Manhattan's first Costco.
A Metro-North Railroad Station at 125th Street with a 4-5-6 Lexington Avenue subway stop and easy access to the FDR Drive make commutes to both Long Island and Westchester quick and easy.
Boundaries
First Avenue to Fifth Avenue, and from East 96th Street to East 125th Street.
Subway Stations
6 to 110th St. | 2, 3 to 116th St. | A, B, C, D to 125th St. | Metro North to 125th St.
Schools
Promise Acad Ii
Harlem Village Academy High School
Leadership Village Academy Charter School
J.H.S. 45 Roberts School
P.S. 7 Samuel Stern
P.S. 79 Horan School
P.S. 96 Joseph Lanzetta
P.S. Middle School 206 Jose Celso Barbosa
Success Academy Harlem 2
Coalition School For Social Change
Harlem Children's Zone Promise Academy Charter School
Harlem Renaissence High School
Harlem Village Academy High School
P.S. 138
King's Academy
The Children's Storefront
Mount Carmel-Holy Rosary School
St. Paul School
Attractions
Apollo Theatre
Charles A. Dana Discovery Center
The Studio Museum in Harlem
The Schombery Center for Research