Welcome to Gramercy
Overview
If you've ever wanted a secret garden to call your own, the co-ops and townhouses for sale and rent alongside Gramercy Park are for you. The entire little enclave of Gramercy is the brainchild of a nineteenth-century real estate developer who created one of New York City's most beautiful green spaces — a private park — and then built apartments and row houses with views of it. To add to the prestige, these wonderful homes come with keys to the gated oasis that's Gramercy Park — it only opens to the public once or twice a year.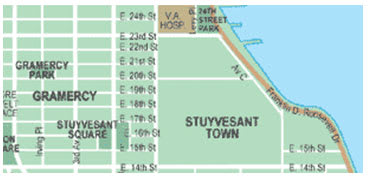 Many of these renovated townhouses along Gramercy Park, with their mahogany and marble details and their fine gardens, can best be called mansions. The surrounding area of Gramercy has some row-house character too but also contains large apartment buildings with all the modern conveniences. The new Gramercy by Starck condo, for example, has a doorman — but it also has a library lounge with a fireplace and a screening room as well as a luxury outdoor deck with cabanas.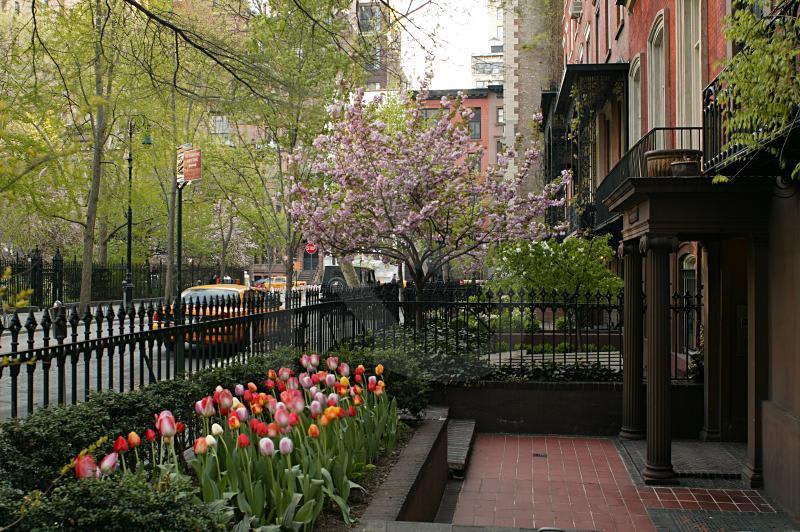 If you want to drink in Gramercy's back-in-time quality, head to Pete's Tavern, the city's oldest bar, which has a landmark-but-not-touristy feel. A couple of blocks away you can visit the Theodore Roosevelt Birthplace, a reconstruction of the 19th-century brownstone where Teddy was born, complete with a restored parlor, period bedroom, and Victorian-era gym equipment.
Boundaries
Downtown on the East Side, from 14th Street to 23rd Street, and from Park Avenue South to the East River.
Subway Stations
4, 5, 6, L, N, Q, R to 14th St.-Union Sq.
Schools
47 The American Sign Language And English Lower School
J.H.S. 104 Simon Baruch
School Of The Future High School
American Sign Language & English Secondary School
Baruch College Campus High School
Bruch High School
Manhattan Village Academy
British International School Of Ny
United Nations International School
Epiphany Elementary School
Attractions
Gramercy Park
National Arts Club
St. George's Episcopal Church
Union Square