Welcome to Harlem
Overview
Harlem is enjoying a new renaissance – an explosion in development. Apartment buyers can explore new buildings that range in size and style from studios to three-bedroom condos, and co-ops to luxury lofts, along with renovated historic brownstones and townhouses. Often a terrace or a garden provides a respite from the noise of the city, and many renters are drawn to complexes such as Lenox Terrace, a 1,700-unit collection that offers doormen, private courtyards, and parking.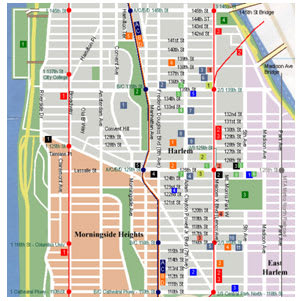 Harlem residents are also finding a new range of shopping options, as 125th Street, once known for its independent bazaars that offered anything and everything for sale, is now also home to uptown sites for chains such as Disney, H&M, and Old Navy. There's easy access to retail from such beautiful architectural enclaves as Harlem's "Striver's Row," which features townhouses – many with multiple fireplaces and molding – designed by the famous firm of McKim, Mead, and White.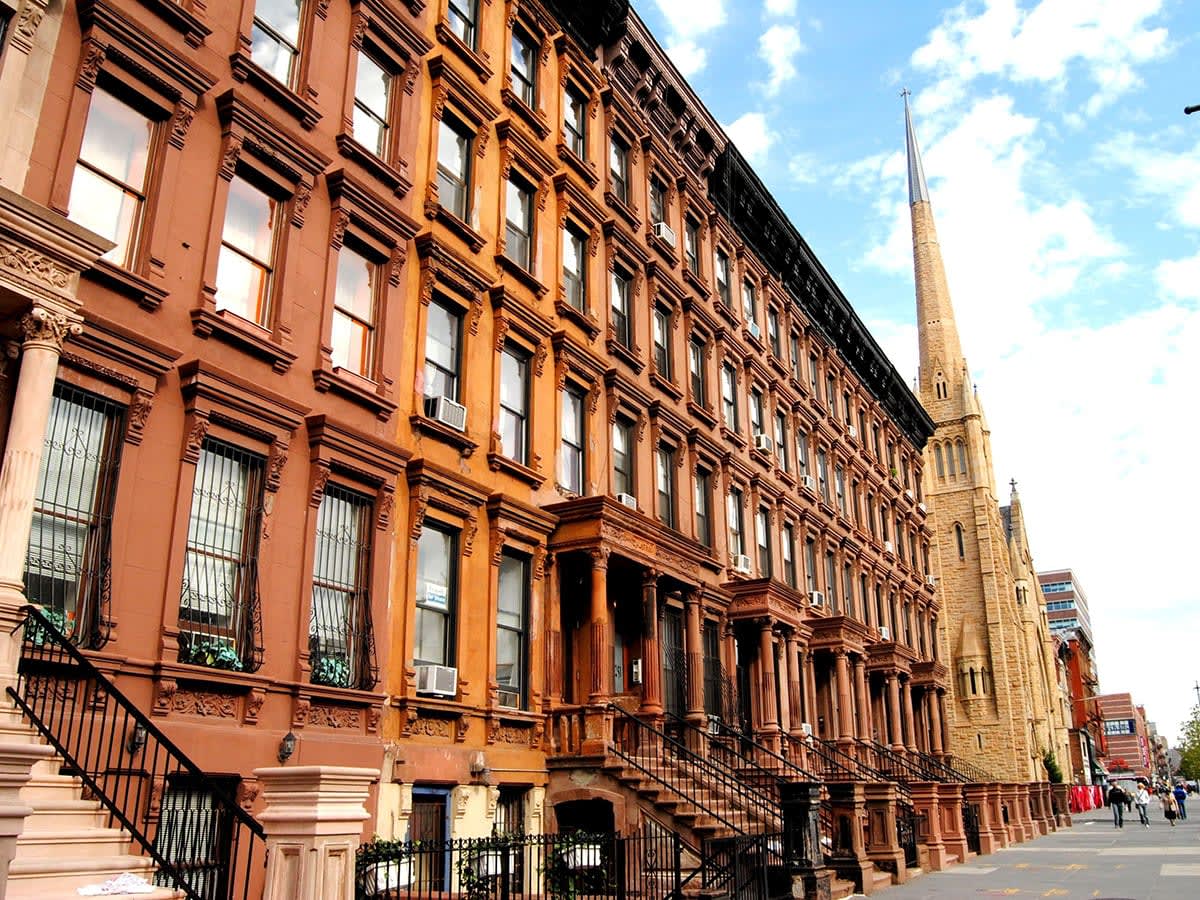 If you work in a Harlem office, you might find yourself rubbing shoulders with former U.S. President Bill Clinton, who moved into a newly renovated penthouse space on the West Side in 2001. For play, Marcus Garvey Park, twenty acres at Madison Avenue situated between 120th and 124th Street, offers Harlemites playgrounds, a swimming pool, and plays and concerts in the park's amphitheater, home to the city's Charlie Parker Jazz Festival every summer. You can catch the next star at amateur night at Harlem's landmark Apollo Theater, an institution that launched the careers of Ella Fitzgerald, James Brown, and Lauryn Hill.
Boundaries
Uptown, from 110th Street to 155th Street, from the East River to Manhattan, and St. Nicholas Avenues.
Subway Stations
B, C at Cathedral Pkwy./110th St.
2, 3 at 116th St.
4, 5, 6 at 125th St.
Schools
Harlem Link Charter School
Harlem Success Charter School
P.S. 149 Sojourner Truth
P.S. 185 The Early Childhood Discovery And Design Magnet School
P.S. 208 Alain L Locke
Sisulu-Walker Charter School Of Harlem
Stem Institute Of Manhattan
Frederick Douglas Academy Ii
Secondary School
Opportunity Charter School
P.S. 149 Sojourner Truth
Wadleigh Secondary School For The Performing And Visual Arts
Clara Mohammed School
Harlem Academy
Attractions
The Apollo Theatre
Dance Theater of Harlem
Museum of the City of New York
Schomburg Center for Research in Black Culture