Welcome to Inwood
Overview
Inwood is the purported site of Peter Minuit's purchase of Manhattan from the Lenape Indians – one of the most famous real estate transactions in history – and apartment hunters wishing to remain in Manhattan still come to Inwood on the Northern tip looking for deals. This affordable neighborhood offers co-ops, some free-standing single-family homes, and, most recently, a few luxury condos. In Inwood, townhouses and Art Deco apartment buildings lie to the west of Broadway, and rental housing to the East, where there's also vibrant street life.
With an influx of down-towners seeking quiet and value, Inwood has a developing arts community, a fun, and growing nightlife, and a variety of new restaurants including Park Terrace Bistro, a Moroccan restaurant on Broadway with raves from Zagat's and the Michelin Guide.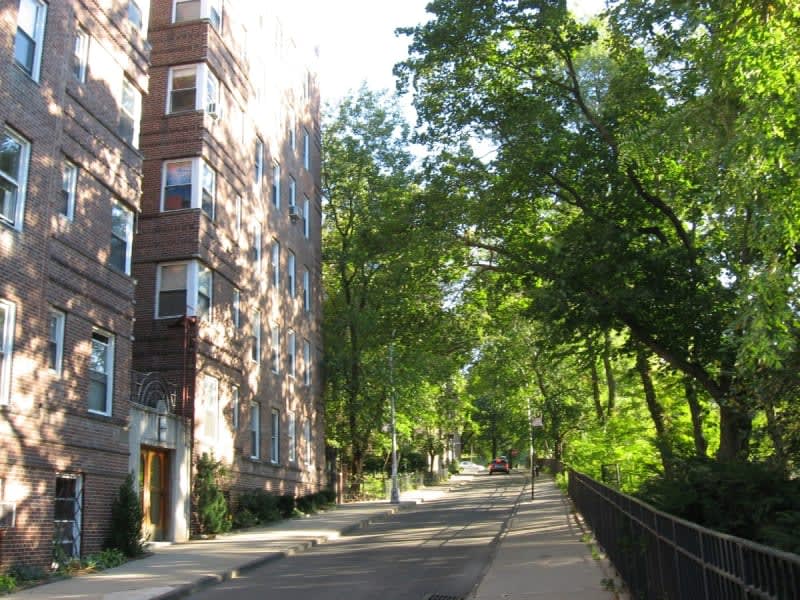 Inwood is known for its woody, craggy parks – great for hiking, birding, and butterfly-watching – even kayaking. The 196-acre Inwood Hill Park offers green the way it used to be – the last natural forest and salt marsh in Manhattan. If you want a water view, the Inwood Canoe Club is the oldest canoe and kayak club in Manhattan, founded in 1902. In addition, for several evenings every summer, the Moose Hall Theater Company runs a free outdoor Shakespeare festival.
The A train stops at Dyckman and 207th and an express ride will bring you from Inwood to Times Square in a half hour. A short hop north on the 1 Train brings you to Marble Hill Metro-North Railroad Station at 225th and the Hudson River Line.
Boundaries
Physically bounded by the Harlem River to the north and east, and the Hudson River to the west. It extends southward to Dyckman Street.
Subway Stations
A to 207th St.-Inwood Station | A to Dyckman St. | 1 to Dyckman St. | 1 to 207th St.| 1 to 215th St.
Schools
Amistad Dual Language School
Muscota
P.S. 18 Park Terrace
P.S. 5 Ellen Lurie
P.S. 98 Shorac Kappock
P.S. I.S. 278
Washington Heights Academy
Junior High School 52 Inwood
Manhattan Christian Academy
Northeastern Academy
Good Shepherd School
St. Jude School
Attractions
The Cloisters in Fort Tryon Park
Isham Park
Inwood Hill Park