Welcome to Lower East Side
Overview
The Lower East Side is a big swath of Manhattan that ranges from the historic walkups, mostly without doormen – to the modern. Blue, a bold new condo from French abstract architect Bernard Tschumi, offers Lower East Siders a roof terrace and a cold storage locker for Fresh Direct deliveries in addition to 24-hour doorman service. At 17 Orchard on the Lower East Side, floor-through condos with oversized windows have stacked washers/dryers and custom cabinets.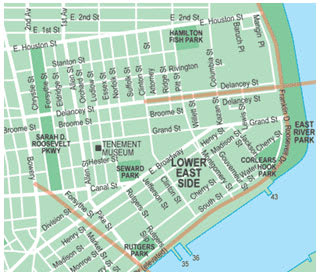 Yet there is no question that amidst the luxury condos the Lower East Side still has relics of its historic pushcart past. One of the most famous of these is Katz's Deli, a local dining landmark open since 1888, which draws customers from both downtown and uptown. On the Bowery in the Lower East Side, you can still find restaurant supply shops that offer steel shelves and kitchenware for sale.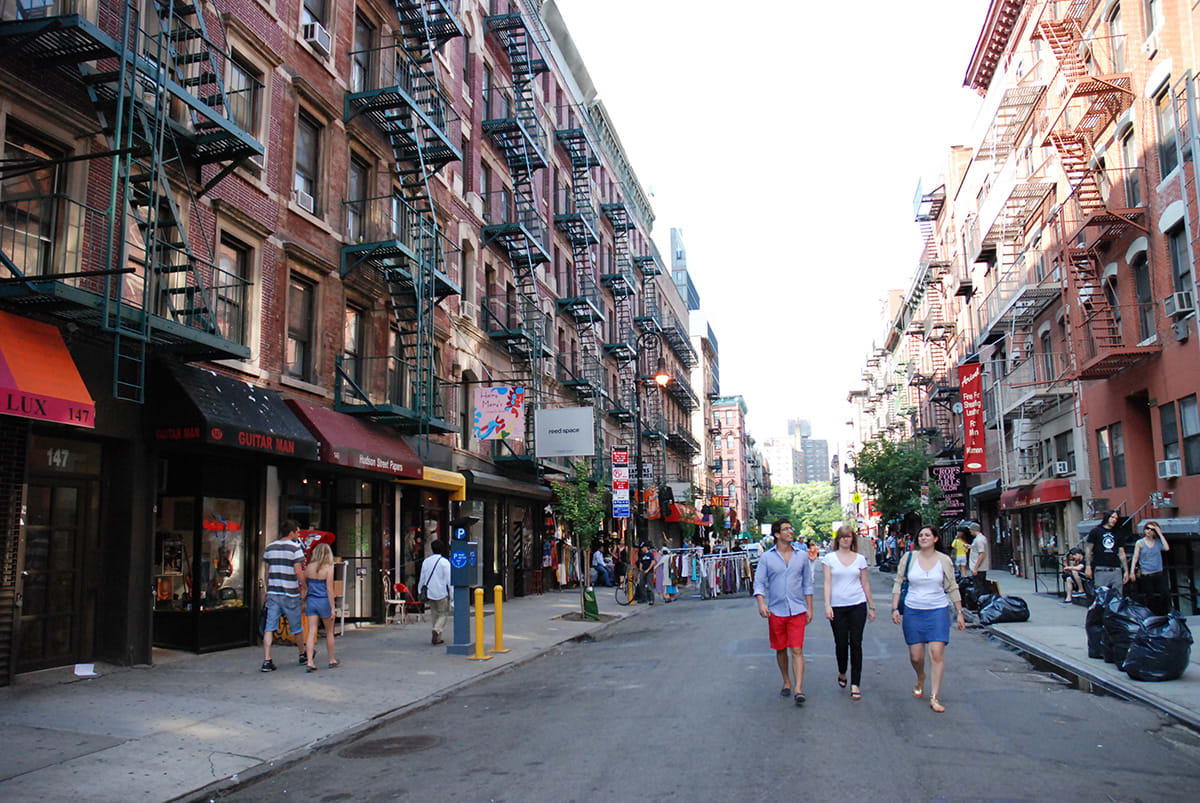 Buyers seeking space should head down to the Lower East Side's Grand Street Co-ops, a collection of 4,500 apartments organized into four complexes ' Amalgamated, Hillman, East River Housing, and Seward Park. When these elevator co-ops were built they replaced darker walkups and were seen as the model of Lower East Side luxury; even today, buyers are attracted to their spacious layouts and common green spaces. Many units also have balconies, and some have wonderful views of the East River.
If you're going out on the Lower East Side, your options are many and varied, ranging from music venues like Arlene's Grocery to Bowery Ballroom to the Mercury Lounge to Cake Shop, where you can have slices of cake with frosting while listening.
Boundaries
From East River west to the Bowery
Houston St. south to Grand St.
Subway Stations
F, V to Second Ave. | J, M, Z, F to Essex-Delancey St. | B, D to Grand St
Schools
Ballet Tech/Nyc P.S. For Dance
P.S. 19 Asher Levy
P.S. 226
P.S. 40 Augustus St.-Gaudens
Institute For Collaborative Education
Middle School 255 Salk School Of Science
Technology Arts And Sciences Studio School
Art And Design High School
Gramercy Arts High School
Harvey Milk High School
High School For Health Professions & Human Services
Manhattan Comprehensive Night And Day High School
Manhattan School For Career Development
Washington Irving High School
Friends Seminary
Grace Church School
St. George Elementary School
La Salle Academy
Nativity Mission (Intermediate)
St. George Academy
Attractions
East River Park
Essex Street Market
Lower East Side Tenement Museum
The New Museum of Contemporary Art
The Pickle Guys