Welcome to Midtown West
Overview
Give my regards to Broadway – and let me live there in a luxury Midtown West condo while you're at it. The formerly low-rise neighborhood west of Fifth Avenue has recently allowed some luxury high-rises, and the doorman condos often offer views of the river. The center of Midtown West is Clinton, which boasts new state-of-the-art condominiums like the Orion and Platinum, and to be in one of these high-rises when Times Square is gussied up in its neon best is breathtaking.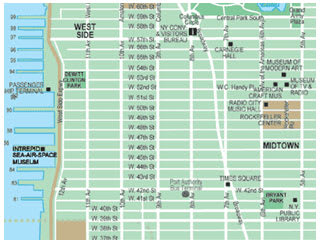 In general, the Midtown West neighborhood is walk-to-work for any number of people, from the aspiring Broadway hopefuls who share brownstone apartments and co-ops to the corporate executives who head to Rockefeller Center. The neighborhood is home to a number of Manhattan arts institutions, such as Carnegie Hall and Alvin Ailey, and the northern end is close enough to Central Park that the park's quiet and greenery are star attractions. For dining, whether fine or casual, Midtown West co-op and condo dwellers hit Ninth Avenue, the area's restaurant strip.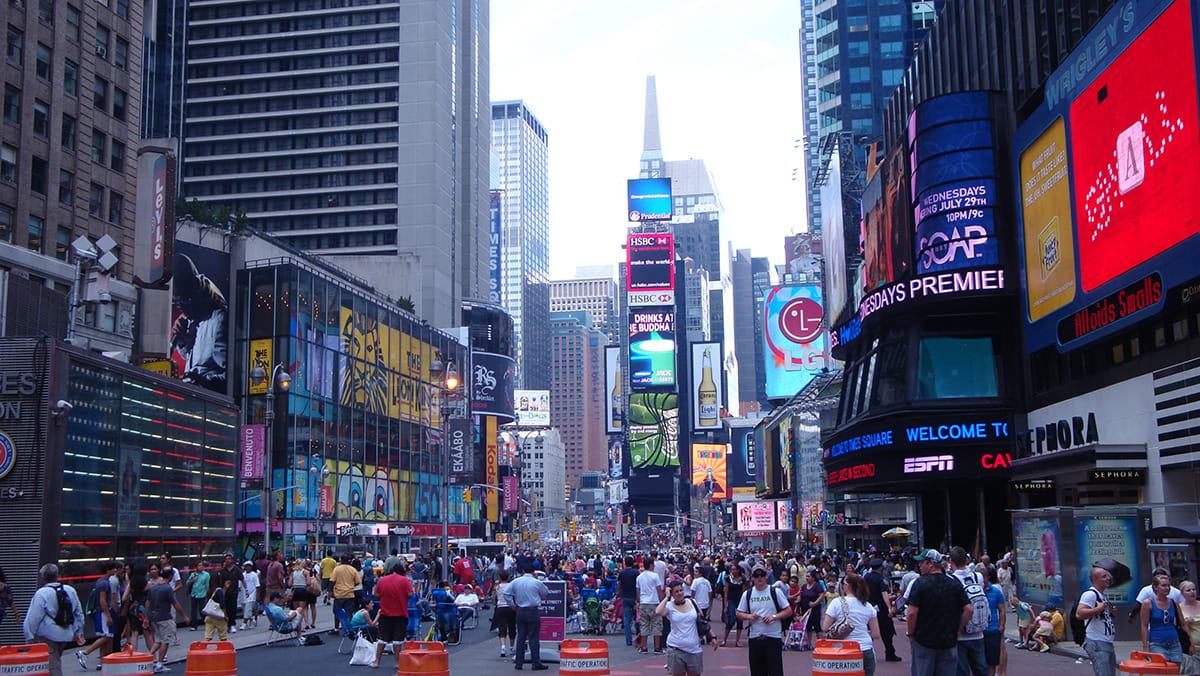 In the winter, the Times Square area's big draw is the Rockefeller Center Christmas tree, unmatched anywhere else in the world. During the summer, many Midtown West residents head to Bryant Park for the luxury of free movie screenings and jazz concerts.
Boundaries
From 34th St. north to 57th St., and from Fifth Ave. east to the Hudson River.
Subway Stations
A, C, E to 34th St.-Penn Station | 1, 2, 3, 9 to 34th St.-Penn Station | B, D, F, N, Q, R, V, W to 34th St.-Herald Sq. | N, Q, R, S, Q, 1, 2, 3, 7, 9 to 42nd St.-Times Sq. | B, D, F, V to 47th St.-Rockefeller Center | N, R, W to 49th St. | 1, 9 to 50th St. | C, E to 50th St. | N, Q, R, W to 57th St.
Schools
The Daytop Preparatory School
Attractions
Birdland Jazz Club
Javits Convention Center
Museum of Modern Art
New York Public Library
Radio City Music Hall
Rockefeller Center