Welcome to Morningside Heights
Overview
A cross between the Upper West Side and Harlem, Morningside Heights boasts some of the city's most impressive architecture: Turn-of-the-century apartment buildings (many with marble lobbies grand enough to house a presidential reception) and row houses dominate. The expansive pre-war co-ops located on Riverside Drive in Morningside Heights offer amazing views of the Hudson River. However, there are also great condos in the Morningside Heights area with flowing layouts, graciously proportioned rooms, and high ceilings.
Once referred to as the Academic Acropolis of Manhattan, Morningside Heights is certainly known for its numerous scholarly institutions – Columbia University, Barnard College, Teachers College, Manhattan School of Music, and St. John the Divine, the world's largest gothic Cathedral, to name a few. Yet, there are apartments for sale as well as apartments for rent, because Morningside Heights is more than just a "college town."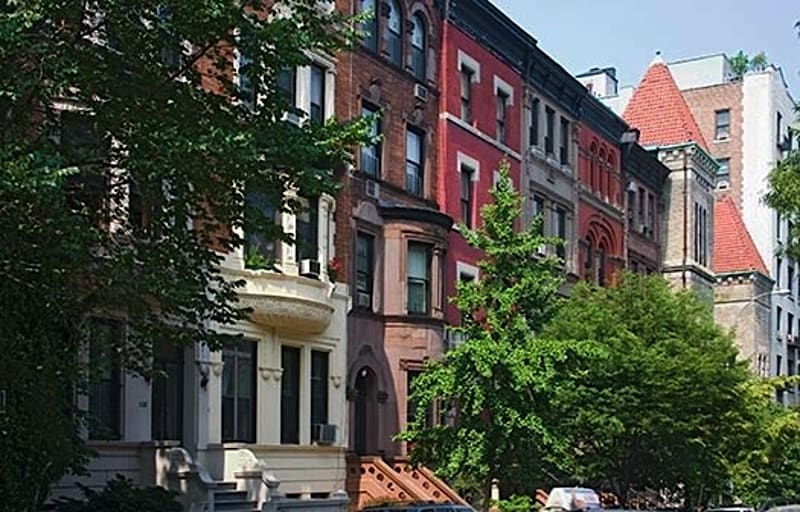 Morningside Heights, though, is not all limestone, granite, and Gothic spires. Broadway, filled with bookstores, cafés, specialty stores, and restaurants galore, is the main thoroughfare of Morningside Heights. Morningside Park (named for the east-facing slope that catches the morning sun) is a 30-acre oasis of rugged hills. Deemed too difficult to develop apartments on, it was designed as a cultivated wilderness by the famed architects of Central Park. Fifty-foot high rock precipices, playgrounds, renovated ball fields and picnic areas are perfect for an adventure or an afternoon of luxurious relaxing. And nine months out of the year, the Park hosts a weekly farmers market. Also, not to be missed 267-acre Riverside Park features a bird sanctuary and a skate park, as well as a fine set of clay tennis courts just to the south.
Boundaries
Runs from Riverside Drive to Morningside Park, from 110th to 125th Streets
Subway Stations
1 to 110th St. | B,C to 110th St. | 2,3 to 110th St.-Central Park North | 1 to 116th St.-Columbia University | B,C to 116th St. | 1 to 125th St. | A,B,C,D to 125th St. | B,C to 135th St. | 1 to 137th St.-City College | 1 to 145th St. | A,B,C,D to 145th St. | C to 155th St.
Schools
Future Leaders Institute Charter School
New York French-American Charter School
P.S. 125 Ralph Bunche
P.S. 129 John H Finley
P.S. 154 Harriet Tubman
Academy For Social Action-A College Board School
Columbia Secondary School
Future Leaders Institute Charter School
I.S. 195 Roberto Clemente
I.S. 223 Mott Hall
I.S. 286 Renaissance Leadership Academy
Kipp Infinity Charter School
Kipp S.T.A.R. Charter School
New Design Middle School
P.S. 161 Pedro Albizu Campos
P.S. 180 Hugo Newman
Urban Assembly For The Performing Arts
Great Tomorrows USA School
Mt Pleasant Christian Academy
Riverside Church Week Day School
Annunciation School
Corpus Christi
St. Aloysius School
St. Benedict Day Nursery
Attractions
Morningside Park
The Cathedral of St. John the Divine
Columbia University