Welcome to SoHo/Nolita
Overview
Lofts! Lofts! Lofts! Many of SoHo's expansive apartments were built in the 19th Century when the use of cast iron for building fronts allowed for larger windows than in traditional brick buildings. The huge windows were used to shed light on factories and offices, which were then converted into the sun-flooded SoHo co-op and condo lofts we know today. In fact, the historic district in SoHo has the biggest concentration of cast-iron architecture anywhere in the world, although SoHo's manufacturers have given way to artists, fashion designers and Wall Street types seeking light and space in their apartments.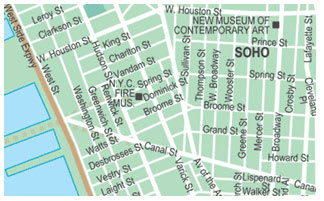 The name SoHo itself stands for South of Houston, with the district running all the way south to Canal Street. As SoHo's popularity has increased, its boundaries have also expanded to the West to include an area formerly known as "the Printing District" or "Hudson Square," where new luxury condos have been developed to take advantage of the area's convenience to all things downtown. The SoHo new development condos offer landscaped courtyards, doormen, and in the case of 505 Greenwich, a pet spa. On the East Side, Nolita is a shopper's paradise, and its apartment dwellers can attest that it's a little more off the beaten path. In general, the SoHo/Nolita area calls "charge!' with offerings from Chanel, Marc Jacobs, Prada, and Armani Casa. The Apple store, which imported glass and light into an old post office, is a great place to meet and greet while getting your computer fixed.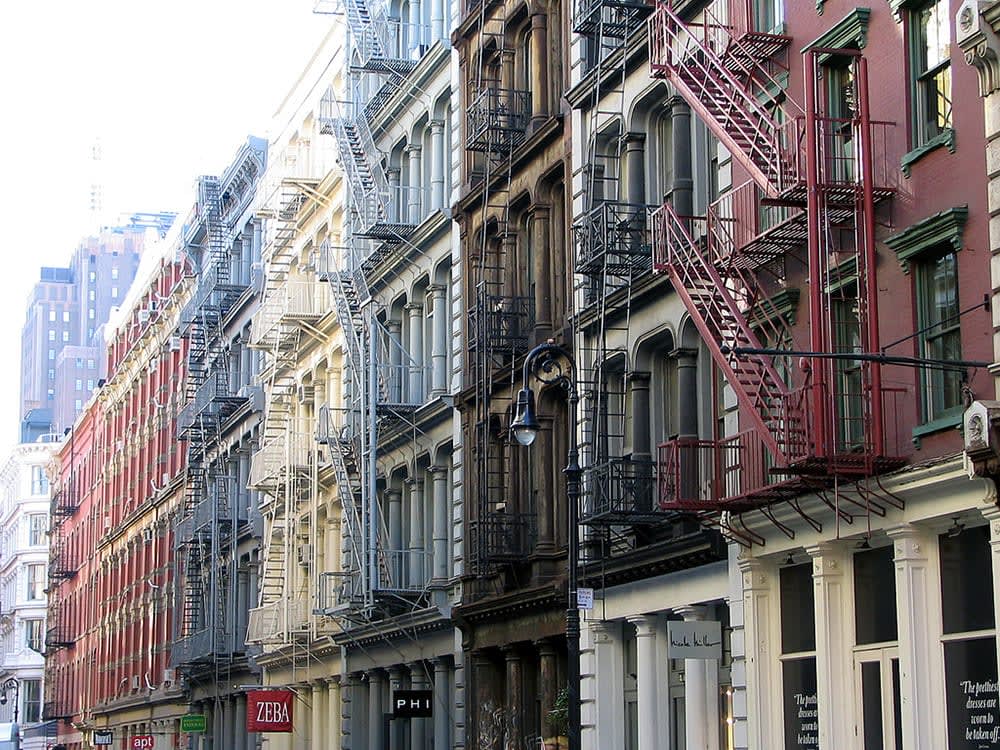 Boundaries
From Canal St. north to Houston St., and from Lafayette St. west to the Hudson River.
Subway Stations
F, V to Broadway-Lafayette St. | N, R to Prince St. | C, E to Spring St.
Schools
Cooke Center Academy
St Patrick School
Attractions
Children's Museum of the Arts
The Drawing Center
Deitch Projects
HERE Arts Center
New York City Fire Museum
Swiss Institute of Contemporary Art