Welcome to Sutton Area
Overview
Sutton Place in the East Fifties is quite the retreat from bustling Midtown Manhattan – a stretch of elegant prewar co-ops and townhouses, this is where Marilyn Monroe and Lauren Bacall rented their penthouse in How to Marry a Millionaire. Running parallel to First Avenue, Sutton Place (which is called Sutton Place South below 57th Street) has some wonderful prewar apartment buildings with grand river views. This tiny area has some green too, with two parks located just five blocks from each other.
Some of the most charming real estate in Sutton Place is made up of private townhouses, which rarely come up for sale. For architecture buffs, there are charming townhouses on Fifty-Eighth Street which sometimes have units available for rent. One single-family Neo-Georgian townhouse in the Sutton Place area, comprising 14,000 square feet, larger than many suburban mansions, is the official residence of the Secretary General of the United Nations.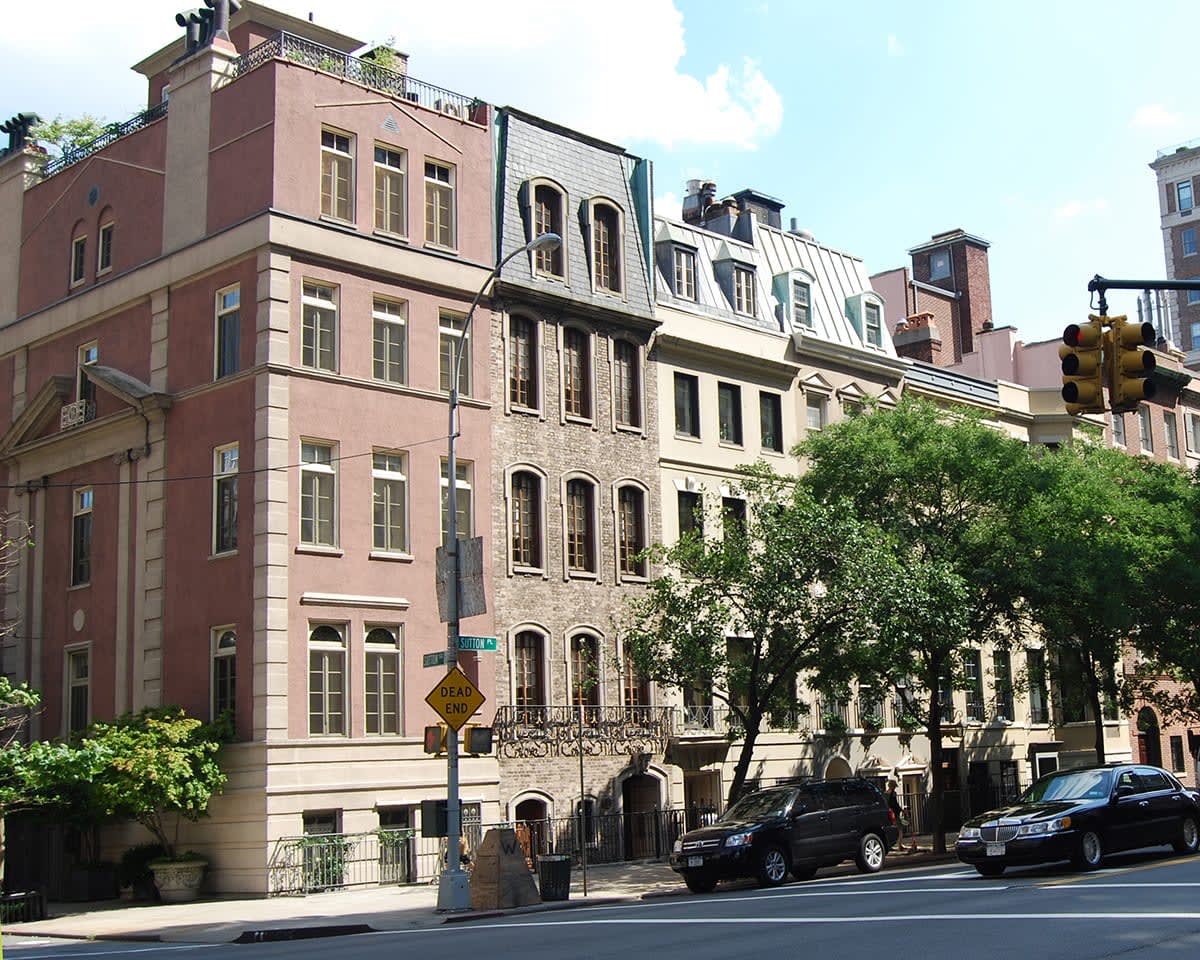 As far as co-ops, some of the Sutton Place doorman buildings feature garages, gyms, and common roof decks to take advantage of the spectacular views. If you're on the East Side, head towards the river to find this small, peaceful enclave that usually has the word "fashionable" right before it – Sutton Place offers a quiet and residential charm that you wouldn't expect within an easy walking distance of the corporate headquarters of the East Side.
Boundaries
Sutton Place is a little enclave that runs from the East River to Second Avenue, 52nd Street to 59th Street
Subway Stations
4, 5, 6, to 59th-Lexington Ave
Schools
Icahn Charter School 4
P.S. 59 Beekman Hill International
The Beekman School
Cathedral High School
Attractions
Trump World Tower
Sutton Place Park