Welcome to TriBeCa
Overview
Tribeca was historically a manufacturing and warehouse district, and the conversion of those buildings has produced some great condos and co-op lofts. Behind the brick and cast-iron, facades of Tribeca are apartments big enough to roller-skate in, many with high ceilings, great light, and luxury kitchens. The name TriBeCa itself stands for the Triangle Below Canal, the area running West from Lafayette Street to the Hudson River, north of Battery Park City – an explosion of new condos to the south, some with units for rent, includes 200 Chambers, 101 Warren and Artisan Lofts. In the northern part of Tribeca, the 60 Beach conversion offers arched windows, Valcucine kitchens, and walnut floors, all accessible from private key-locked elevators – and there's a doorman. For those who love glass, the new development at 56 Leonard is touted as a "sculpture in the sky."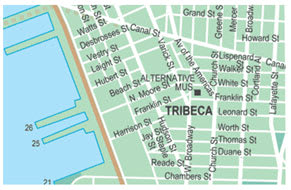 There's always plenty to do in the happening downtown nabe that is Tribeca. On the art front, there's the Tribeca Film Festival, which draws moviemakers and fans from around the world every spring. For dining, Tribeca offers world-class restaurants like Bouley, Megu, and Nobu. And for strolling, there is Washington Market Park, a 1.61-acre park with a gazebo and a children's playground. If you want more green, or more blue, the esplanade and Hudson River views of Battery Park City are also just a hop and a skip away.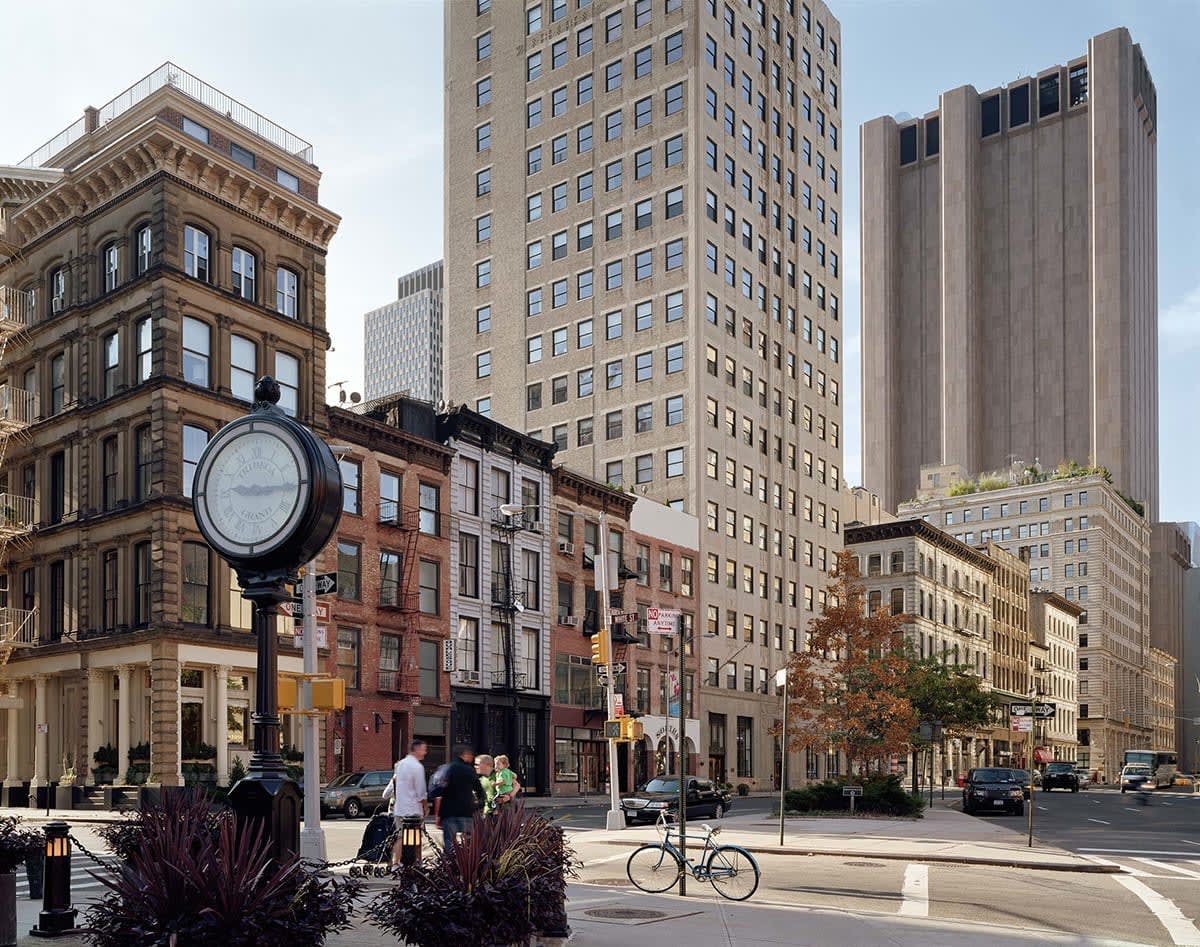 Boundaries
From Chambers St. north to Canal St., and from Broadway west to the Hudson River
Subway Stations
1, 9 to Franklin St. | 1, 9 Chamber St. | A, C to Chambers St.
Schools
P.S. 130 Hernando De Soto
P.S. 150
Chelsea Career And Technical Education High School
The School For Young Performers
Transfiguration School
IS 289 The Hudson River Middle School
Attractions
Children's Museum of the Arts
The Drawing Center
Deitch Projects
HERE Arts Center
New York City Fire Museum
Swiss Institute of Contemporary Art