Welcome to Upper East Side
Overview
The Upper East Side historically exemplifies serious landmark-type apartments but remains a neighborhood where there's a co-op or condo for everyone. Strict co-ops (some with o'-say-can-you-see Central Park views) continue to prevail in the Upper East Side from Park to Fifth Avenues, but there are plenty of studios, one- and two-bedroom condos, and rentals on the Upper East Side as well. Luxury new condo buildings include the Laurel, with a world-class gym that would satisfy any tri-athlete, the Lucida, and the Brompton. Townhouses offer a rich, historical character to the Upper East Side. During the city's Gilded Age, New Yorkers began to build stylish mansions and townhouses on the large lots along Fifth Avenue, facing Central Park, as well as on the adjacent side streets. While many of the private mansions have been replaced, townhouses in the area have kept their charm and are among the most sought-after properties in the city.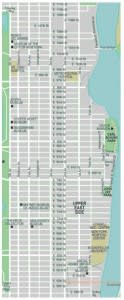 The Upper East Side contains a plethora of recreational offerings including Carl Shurz Park, convenient to the Upper East Side sub-neighborhood known as Yorkville, and Asphalt Green, an athletic center with an Olympic-sized pool, which offers everything from swimming lessons to soccer matches. The shopping opportunities are as endless as the stock of apartments, from wonderful Upper East Side department stores (Bloomingdale's and Barneys) to big marts with all kinds of housewares for sale (Bed, Bath and Beyond and Gracious Home) to the perfect place to satisfy a sweet tooth (Dylan's Candy Bar). On the Upper East Side, you can also make a day out of grocery shopping alone; be sure to stop by Grace's, Eli's, Schaller and Weber, and Lobel's.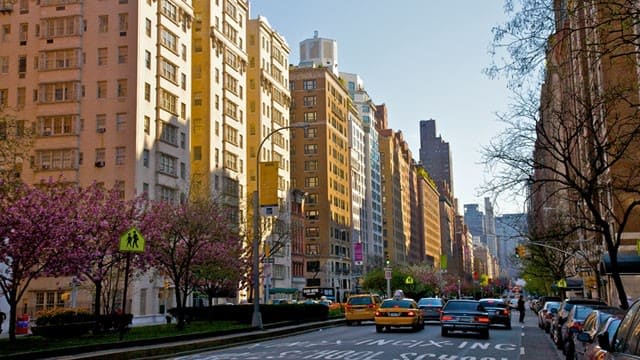 Dining options for both nourishment and social assemblages on the Upper East Side still include the high-profile Elaine's, special occasion destinations like Daniel, Park Avenue Café, Sarabeth's, and E.A.T. for a delicious breakfast, among many others.
Boundaries
From 59th St. north to 96th St., and from Fifth Ave. east to the East River
Subway Stations
4, 5 to 59th St. | 4, 5 to 86th St. | 6 to 59th, 68th, 77th, 86th and 96th St.
Schools
Junior High School 167 Robert F Wagner
Eleanor Roosevelt High School
Buckley School
Hewitt School
Lycee Francais De NY
Manhattan High School For Girls
The Cathedral School
The Town School
St. Jean Baptiste High School
P.S. 290 Manhattan New School
P.S. 6 Lillie D Blake
Ramaz School
The Chapin School Ltd
Loyola School
Marymount School Of New York
Regis High School
St. Ignatius Loyola School
St. Stephen Of Hungary School
Attractions
Central Park
Cooper-Hewitt, National Design Museum, Smithsonian
The Frick Collection
Gracie Mansion
The Metropolitan Museum of Art
Neue Galerie
92nd St. Y
Solomon R. Guggenheim Museum
Sotheby's
Whitney Museum of American Art