Welcome to Washington Heights
Overview
Stretching from the river to river, the bustling neighborhood of Washington Heights is inspiring more than just the hit Broadway musical, In the Heights. Some say the value to be found in Washington Heights recalls that found on the Upper West Side in the 80's – three-bedroom, three-bathroom apartments are not unusual. With its diverse housing stock, Washington Heights (also known as WaHi) boasts five – and six-story prewar apartment buildings, row houses, and Art-Deco co-ops. The Tudor-style Hudson View Gardens complex and Castle Village and Beaux-Arts co-ops such as the Grinnell and the Riviera are just some of the spots with apartments for sale.

Washington Heights is also a bustling urban area with a busy commercial center. Everything from bodegas to bakeries to bars – is available in Washington Heights along Broadway, St. Nicholas Avenue, and 181st Street. Renters and buyers love the area's prime public transportation – it's just 20 minutes to Penn Station on the "A" train – and easy access to the rest of the tri-state area via six bridges.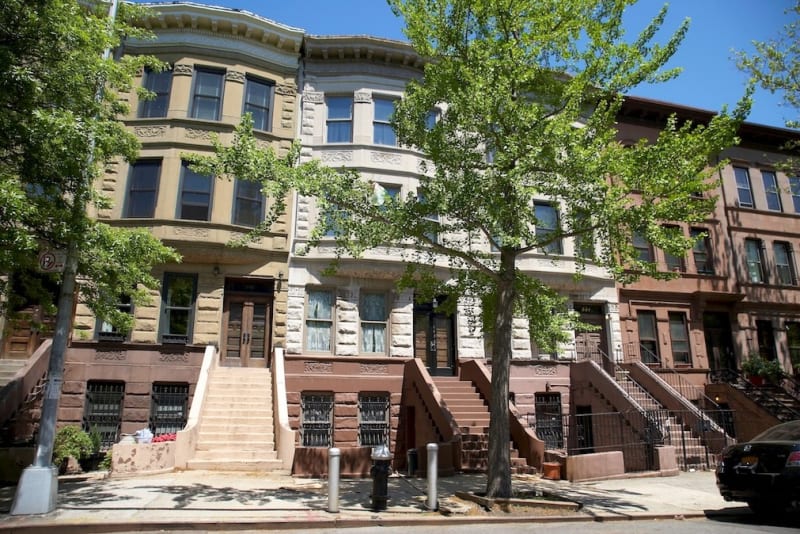 Home to New York-Presbyterian Hospital/Columbia University Medical Center, a top healthcare institution, Washington Heights has a rich history as well. Manhattan's oldest house is here, the Morris-Jumel mansion, which served as General Washington's headquarters in the fall of 1776. The Hispanic Society of America Museum and The American Academy of Arts and Letters sit on Audubon Terrace in Washington Heights, land originally part of a farm belonging to the naturalist John James Audubon.
For relaxation, you can't do better than the greenbelt at Fort Tryon Park. The New Balance Track and Field Center at the Armory features a world-class track.
Boundaries
155th Street to Dyckman Street, from the East River to the Hudson River
Subway Stations
A to Dyckman St. | 1 to Dyckman St. | A to 190th St. | 1 to 191st St. | A to 181st St. | 1 to 181st St. | A to 175th St. | A,C to 168th St. | C to 163rd St. | 1 to 157th St. | C to 155th St. | B,D to 155th St.
Schools
P.S. 115 Alexander Humboldt
P.S. 132 Juan Pablo Duarte
P.S. 173
P.S. 48 Po Michael J Buczek
P.S. Is 210 21st Century Academy For Community Ldership
Community Health Academy Of The Heights
Harbor Heights Middle School
I.S. 528 Bea Fuller Rodgers School
Junior High School 143 Eleanor Roosevelt
Washington Heights Expeditionary Learning School
St. Spyridon Parochial School
Yeshiva Rabbi Samson Raphael
Yeshiva University High School
Incarnation School
St. Elizabeth School
Attractions
Fort Tyron Park
Hispanic Society of America Museum
The American Academy of Arts and Letters
Morris-Jumel Mansion