Welcome to East Village
Overview
Whether it's the mushrooming of modern new condos or the reclamation of some beloved parks, few neighborhoods have changed as much over the past couple of decades as the East Village. The growth of New York University to the West has helped drive the East Village's renaissance so that old-fashioned retail like hardware stores stands cheek-by-jowl with trendy boutiques. Much of the East Village housing stock is tenement-style walkups with co-ops for sale or rentals that make great shares, but some offer hidden delights like roof decks and garden access to their residents. If it's an elevator and a Bulthaup kitchen you're seeking, head over near Avenue B to check out the jazzy new condo developments.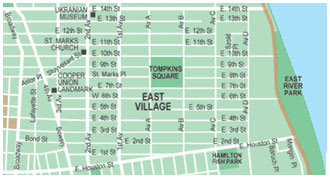 In the East Village, architecture fans have a lot to love, including Ageloff Towers, two back-to-back prewar co-ops which offer Art Deco details including high-design marble lobbies and Assyrian terra-cotta facades. In recent years, the East River park has gotten a new soccer field and a rebuilt amphitheater, but the green center of the neighborhood is Tompkins Square Park bordering Avenue A. If people-watching is your thing, you couldn't have a better view. Neighborhood eateries range from pocket-sized French bistros to a string of Indian joints to pierogi palaces.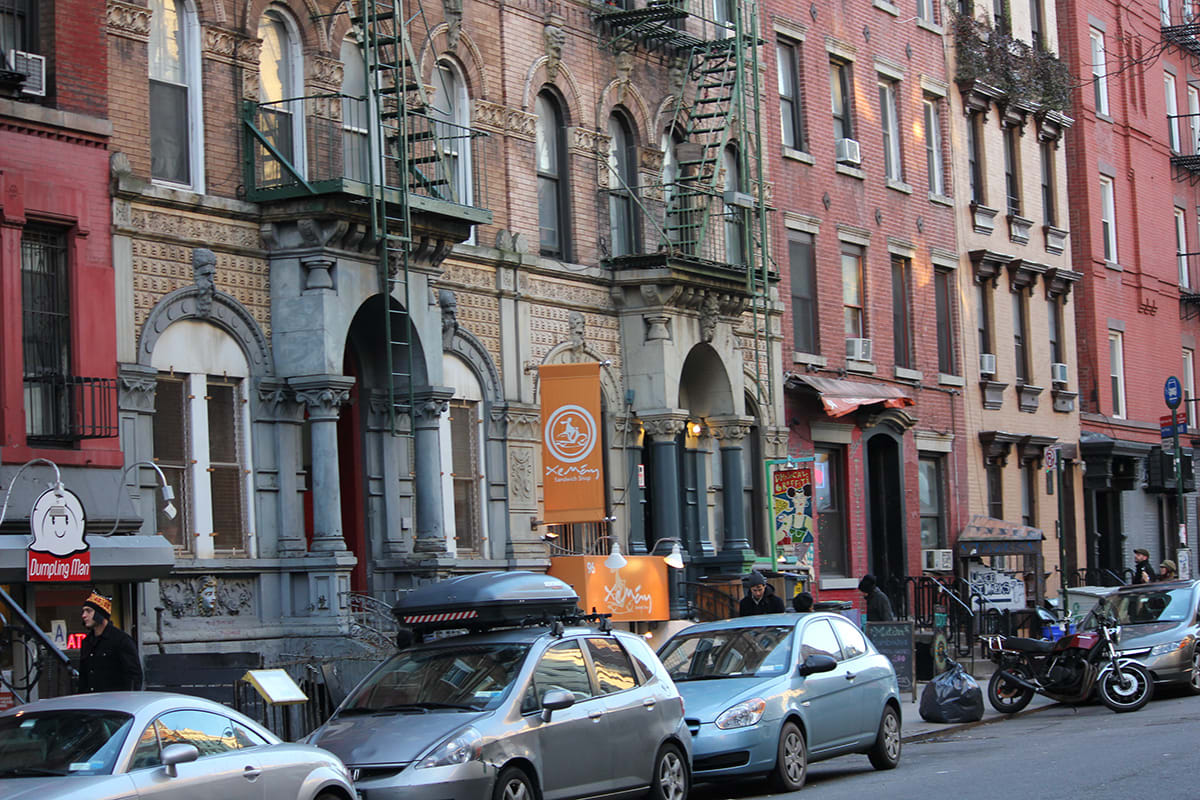 Boundaries
Houston Street on the South, 14th Street on the North, Bowery/Third Avenue on the West, and the East River on the East.
Subway Stations
6 to Astor Pl. | F, V to 2nd Ave. | N, R to 8th St.
Schools
Earth School
Neighborhood School
P.S. 15 Roberto Clemente
P.S. 34 Franklin D Roosevelt
P.S. 63 William Mckinley
P.S. 64 Robert Simon
The Children's Workshop School
The East Village Community School
East Side Community School
Tompkins Square Middle School
East Harlem School At Exodus House
George Jackson Academy
Connelly Middle School Of The Holy Child
Immaculate Conception School
St. Brigid School
Attractions
Bowery Poetry Club
The Life Cafe
The Nuyorican Poet's Cafe
The Public Theater
The Stone
The Strand Bookstore
St. Mark's Church in-the-Bowery
Tompkins Square Park